Perth-seo
What is "Panda Algorithm"
Google Panda algorithm initial release date: February 23, 2011.
The purpose of the Google Panda algorithm update is to reward. high-value sites and reduce the presence of low-value sites in Google's organic search engine results. and it was also originally called "The Farmer." According to Google. "Panda Algorithm" had 12% of English-language search results within a few months of its first launch, and we've tracked Panda's 28 updates from 2011 to 2015.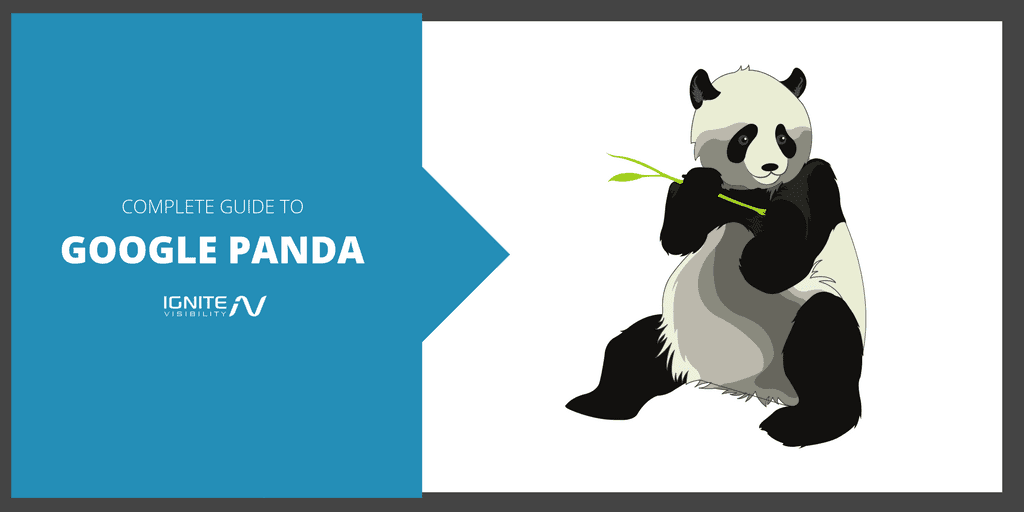 Trigger of "Panda Algorithm"
The Panda Algorithm update addresses some problematic phenomena in the Google SERPs, including:
Condensed content that is too relevant or a condensed web page with few substantive text and resources. such as a collection of web pages describing various health conditions, with only a few sentences per page.


Duplicate Content Duplicates content that appears in multiple places on the Internet. Duplicate content issues can also occur on your own website. If you have multiple pages with the same text with little or no change, your website Duplicate content issues can also arise. e.g. a chimney sweep company might create 10 pages with a business service page for each city. with almost identical content on all pages. only the city name is different, which is likely to be judged as Duplicate content.


Low-value content Due to the lack of more in-depth articles, these pages are of little value to human readers.


Article Farm A large number of low-value web pages, often aggregated from other sites. for example an Article Farm might be a website that employs a large number of low-wage writers to build a large number of short articles to cover search engine queries. thus generating some Content that lacks authority and value because its core purpose is just to get every possible term in search engine rankings.


Low-value user-generated content A prime example of low-value user-generated content is blogs, short articles published by blogs that are often full of spelling and grammatical errors and lack authoritative content.


Too high a percentage of ads Pages that consist primarily of paid ads rather than original content.


Low-value content like Yellow Pages links Yellow Pages links with poor content.


User-Blocked Sites Sites blocked by human users directly in search engine results, or blocked using the Chrome browser UI, are likely to represent less valuable value.


Search queries with mismatched content "yes" to pages that provide relevant answers if the corresponding answer is clicked in the search results, go to pages that do not There may be no coupons, or there may be only one page of ads that disappoints users.
How do I know if I'm being penalized by the "Panda Algorithm"?
A potential "Panda algorithm" penalty signal is a sudden drop in your site's organic traffic or search engine rankings at the same time as the algorithm update date.
But keep in mind that many things can also lead to lost rankings and traffic. including the rise of competitors in your market (see who's more visible than you. see if a new site is already ahead of you), manual penalties (check Google Search Console reporting issues). a seasonal dip in consumer interest and expectations (like a ski lodge in July), or even another (unlike what you suspect) Google update (e.g., Penguin, not Panda).
When an update happens, it's important to research the execution-level information about the update. and if your rankings or traffic are lost on the same date as the update. it's important to read through these lists of bad behaviors to see if they've occurred in the On your website, if you believe there is a link between the website and detected bad behavior and updates. you need to correct the situation immediately.
How to fix website from pandas algorithm?
In the SEO industry, "Panda Algorithm" is often used, and when there is an update, it is usually difficult to fix, however. since the update of "Panda Algorithm" is largely dependent on the website/content value. recovery methods usually come back to improving the value of the site, and remedial actions to be taken include:
Ways to ditch content farms.


Overhaul the value, usability, relevance, trust and authority of website content.


Modify the ad/content or relevant link/content ratio so that the page is not dominated by advertising or relevant links


Make sure that the content of a specific page matches the relevance of the user query


Remove or fix duplicate content


Carefully review and edit content written by netizens and ensure that it is original, correct and useful to readers when it is published


Use the bot noindex, nofollow commands to prevent indexing of duplicate, near-duplicate site content, or other problematic elements
All in all, sites that consistently publish high-value original content have little to worry about Panda Algorithm updates. but if your site involves questionable practices, it may be penalized by Panda Algorithm at some point. from the actual From a business perspective. the best way to avoid the Panda Algorithm penalty is to develop a brand that is seen as an authority in its field and build a website that is a trusted resource through its excellent content.
Other things about "Panda Algorithm"
Ways to ditch content farms
Overhaul the value, usability, relevance, trust and authority of website content
The "Panda Algorithm" was initially separated from the core algorithm, but was integrated into it on an unconfirmed date in March 2012
The "Panda Algorithm" is named after Google engineer Navneet Panda.